Software changes
mce
The Mode Control Entity has seen significant changes.
MCE will now properly blank the screen, allowing the SoC to idle, which in turn allows for significant power saving (see issue #338, MCE PR 5).
With the newer versions, the touchscreen will also be properly disabled when the device is locked. This will prevent 'accidental' input events being sent to applications while the device is locked. MCE will also close the file descriptors of any touchscreen devices and tell X11 to disable the touchscreens to let the touchscreen driver idle properly. For more details, see issue #340, MCE PR 6 and MCE PR 7.
Furthermore, we've made a change to the default /etc/mce/mce.ini configuration file to prevent accidental shutdowns on the Droid 4. We've increased the time one has to press the power key to shutdown the device (issue #392).
ALS (Ambient Light Sensor) support has been extended, and it now also works on the Motorola Droid 4. See MCE PR 8.
A module contributed by uvos to support vibration in MCE is also expected to land in the next few days. See issue #132 and MCE PR 9.
Something else to look forward to is the execution of mode-change shell scripts, to allow certain programs or scripts to be executed when a device is locked, unlocked, or enters other mce (sub)modes.
Input and Focus fixes
libmatchbox2 and hildon-desktop (the Maemo window manager) have had long standing bugs with regards to input focus, which also made it impossible to send keyboard events to vanilla Qt 5 applications.
freemangordon and uvos have been trying to get to the bottom of the problem. The result of that effort is that all known problematic input and focus issues are now fixed. Now xev happily receives events, es2gears responds to keyboard input events, and Qt 5 applications take input the way they are supposed to.
Relevant pull requests:
Qt 5: Progress is being made
The Maemo Qt 5 port is not finished yet, but has seen various improvements. Merlijn has been doing work porting the "Hildon Input Method" virtual keyboard patches to Qt 5. Due to the more clear architecture of Qt 5, our unwillingness to fork Qt 5 as a whole, and the fact that we're also porting from old Xlib code to xcb, the work is taking a little bit more time. On the upside, all the Maemo Qt 5 bits will hopefully available via a Qt 5 loadable platform module.
Apart from the virtual keyboard, there are at least two important pieces missing:
QMenu support, to allow hildon-style menu items to show when the application title is touched/pressed
Hildon-style stacked windows
We've also ported over a sample application, countdowntimer: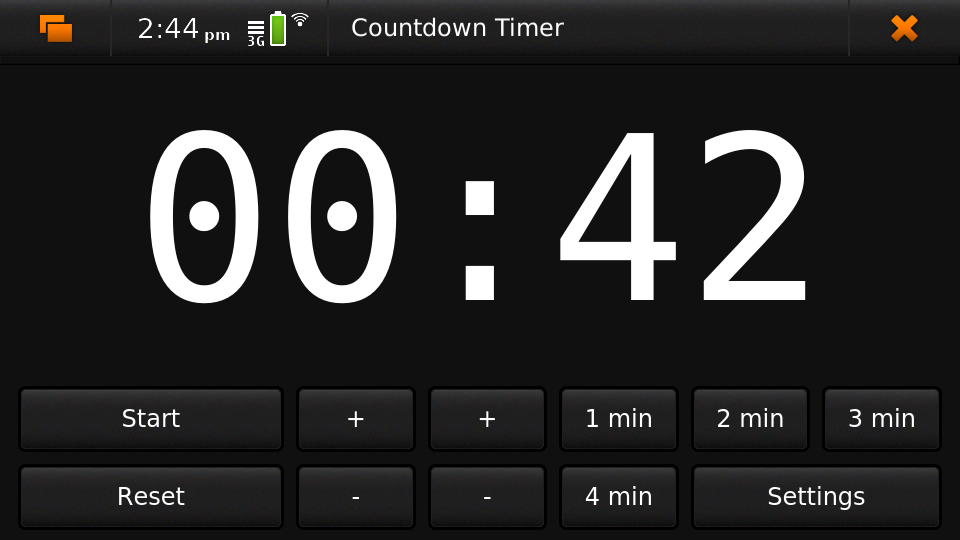 To make it usable, we had to have the application respect desktop sizes other than the 800x480 that the Nokia N900 screen supports, to prevent it from looking like this: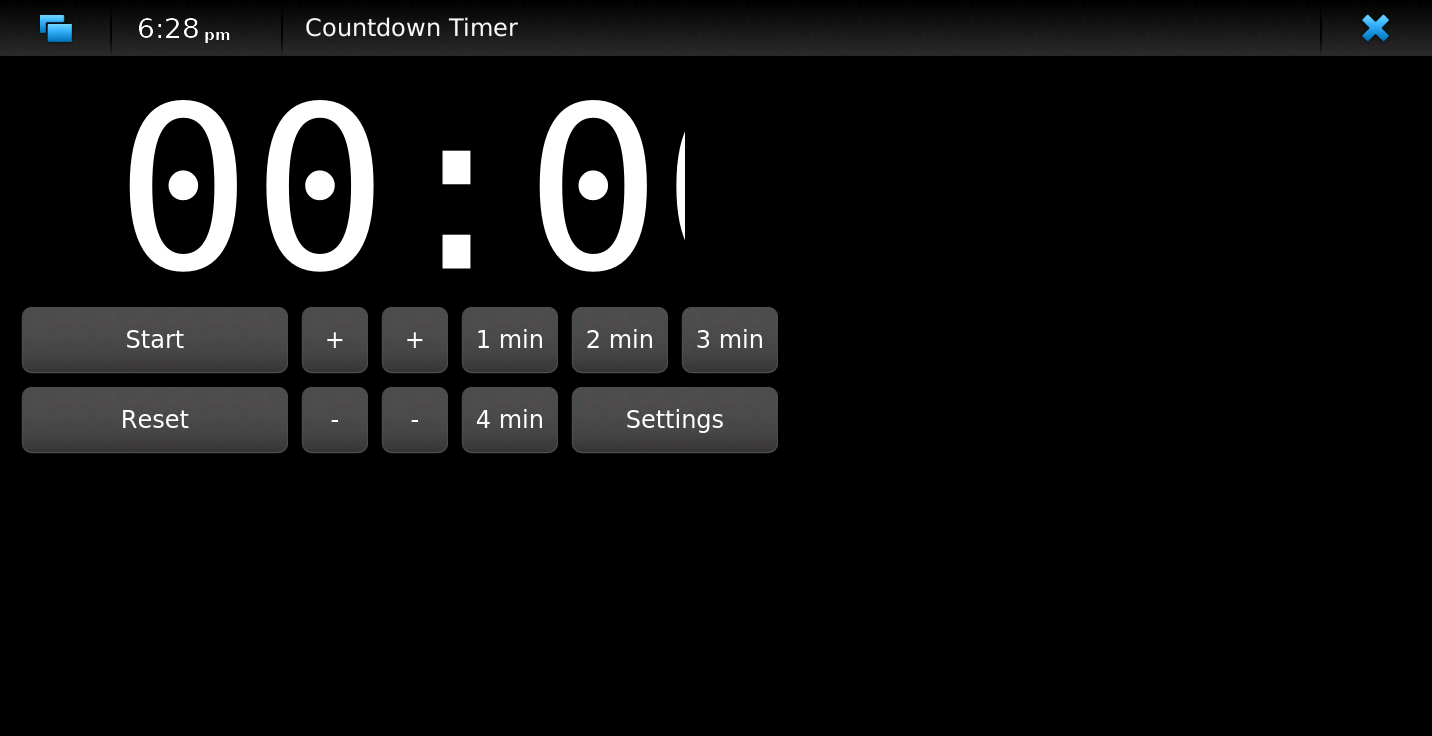 Countdowntimer itself also makes use of the specialised QMenu and Hildon stackable windows, but is already quite usable even without those modifications.
Development can be done directly on the VM, using X11 forwarding: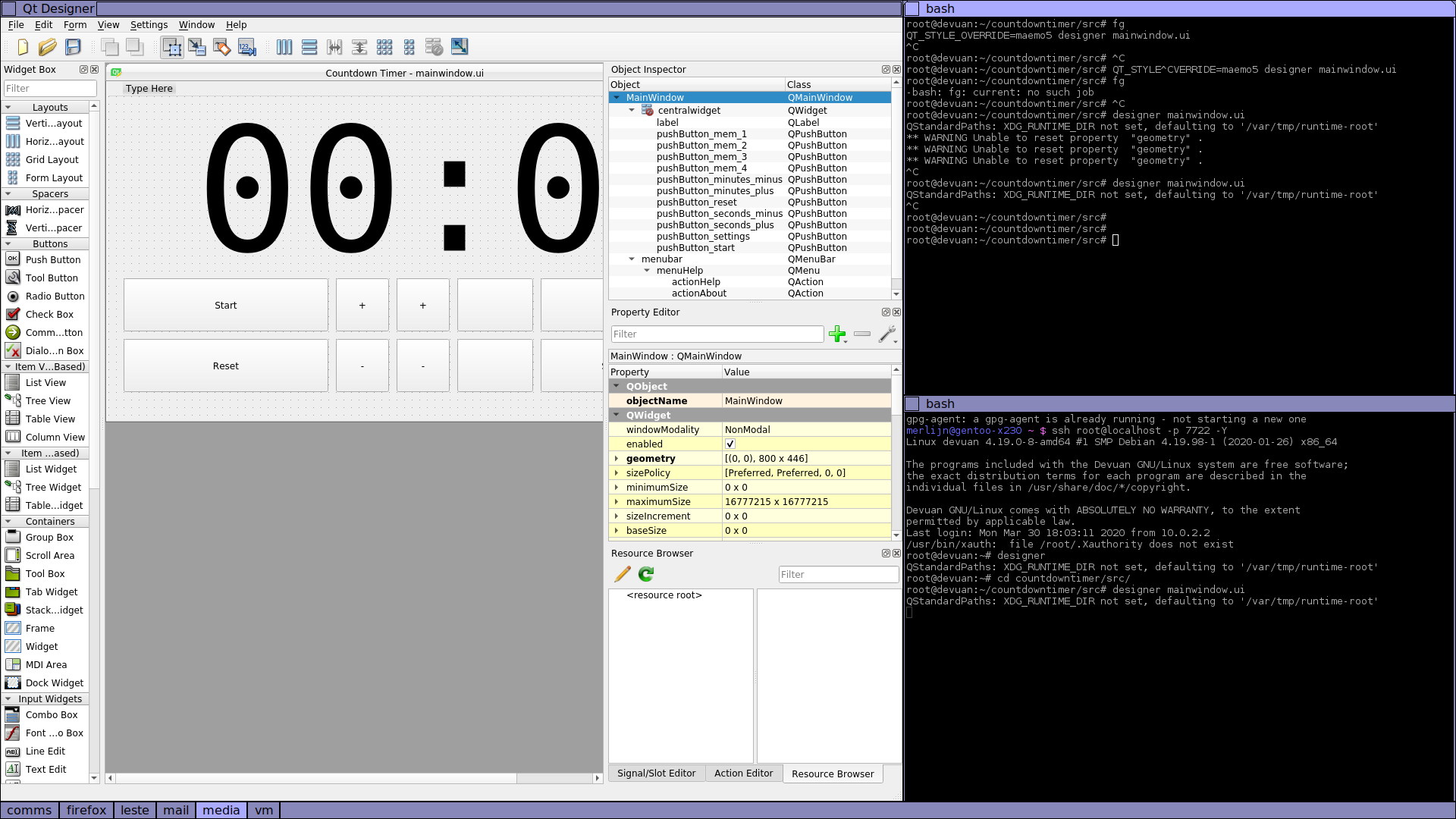 You can also use Qt Designer with the native Maemo theme, but, well...: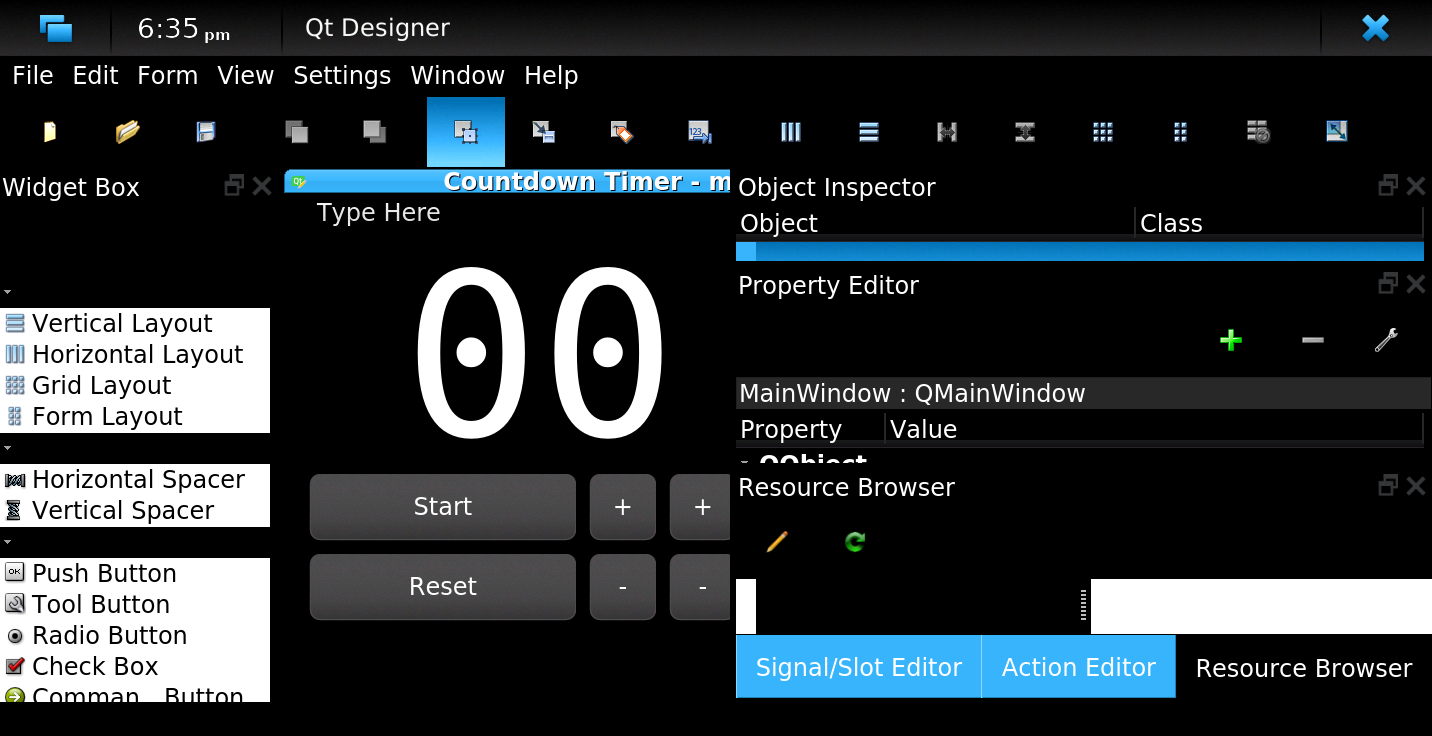 If you plan to use Qt designer on your device, you might want to look at Xephyr (Nested Xorg server) on Maemo instead.
In the next month, we hope to mostly finish the Qt 5 port. Keep in mind that many Qt 5 applications are already usable on Maemo Leste as is. This is also documented in Community showcase!
Xephyr (Nested Xorg server) on Maemo
Xephyr is a nested X server, which can run in a window on Maemo Leste, allowing you to run any ordinary desktop application on Maemo Leste, in a window.
It's especially useful for devices with physical keyboards.
Installing it is as simple as:

sudo apt install xephyr

And then start it as follows:

Xephyr :1 &

And launch applications inside that server like so:

DISPLAY=:1 dwm &
DISPLAY=:1 xterm

Enjoy!
Cellular data and ofono support
The beowulf-devel repository of Maemo Leste now has the libicd-network-ofono plugin for icd2 to allow for making GPRS/UMTS/LTE data connections: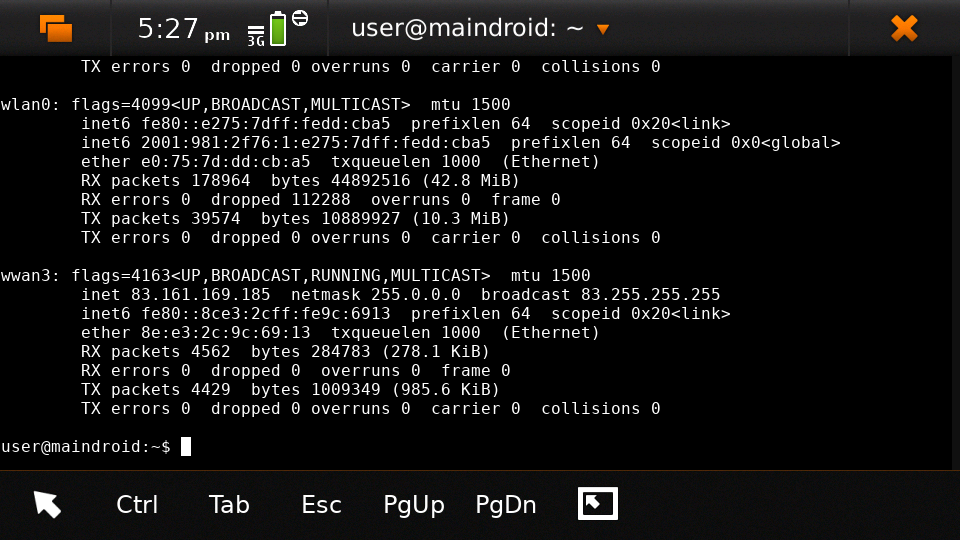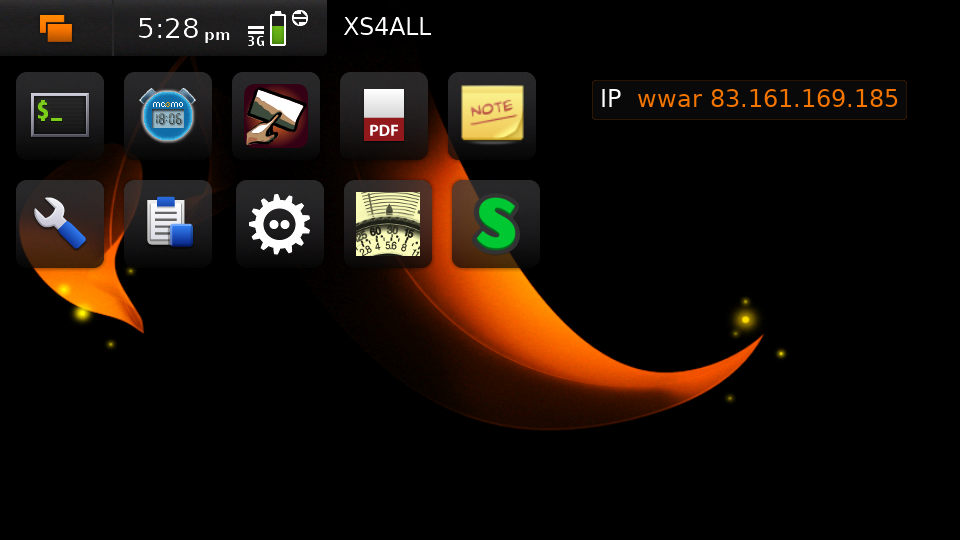 This should work on all of the supported devices, as long as their ofono version (and SIM) supports data connections.
Additionally, there were some problems on Beowulf where user user (the default user in Maemo) had no access to the ofono dbus interface, but this has been fixed in issue #372.
Finally, once this work has seen a bit more testing, we will create a meta package to automatically install all the cellular packages, and all devices will automatically get the cellular support when they apt update && apt upgrade.
Wireless
Wireless is mostly just working, although the UI still has some rough edges. In particular, sometimes connecting to a network fails if entering the password takes too long.
One other bug was fixed: a problem where the networks would appear in the network dialog, but would not be selectable until the next scan returned, which was really annoying. See issue #253 and connui-internet PR.
Themes
The retro Okuda theme is now available: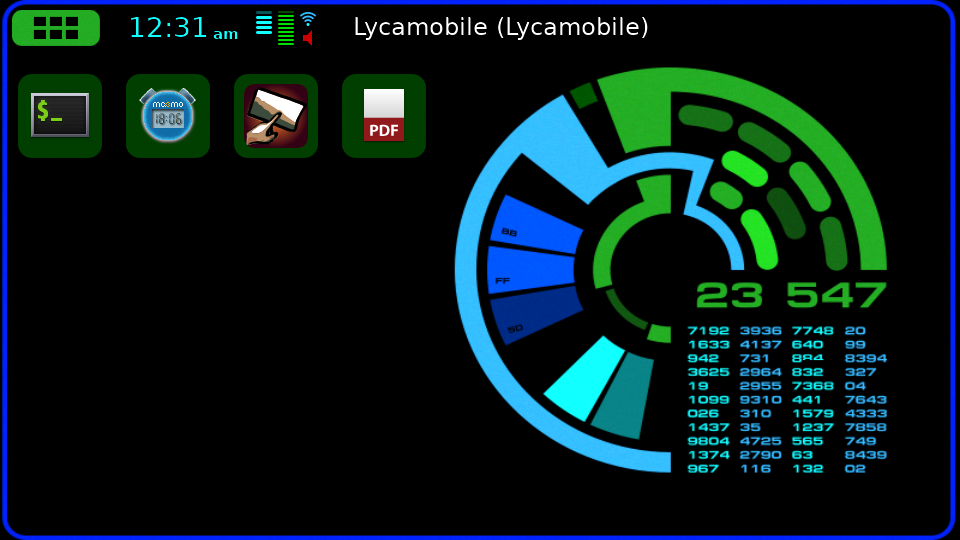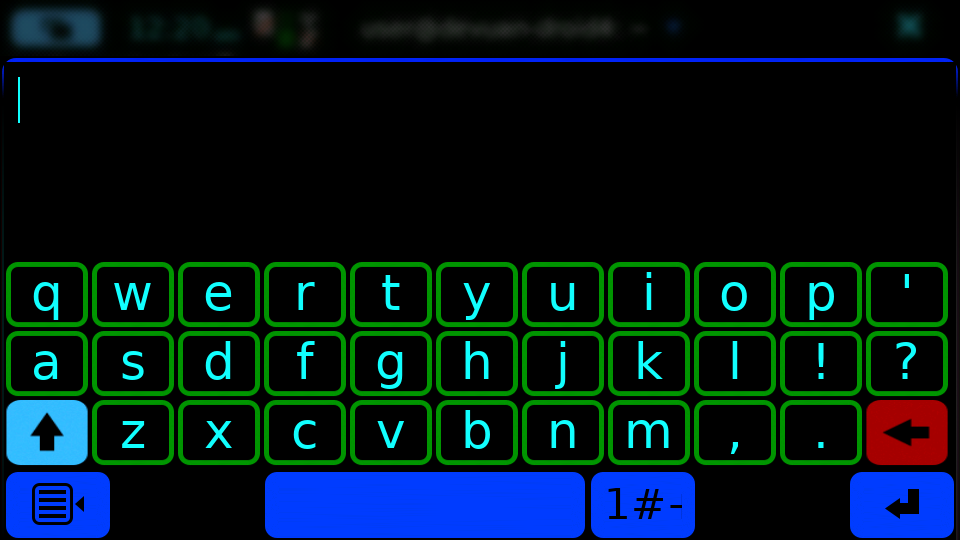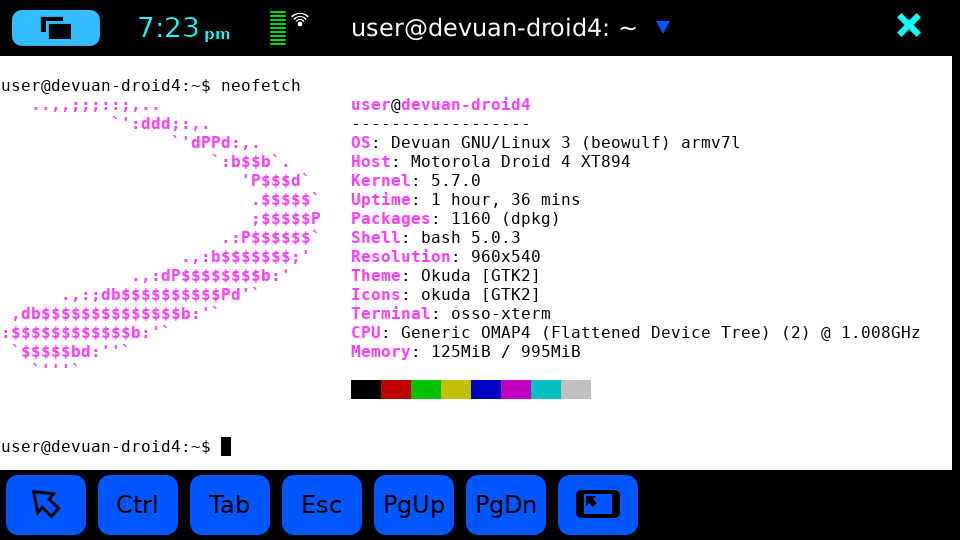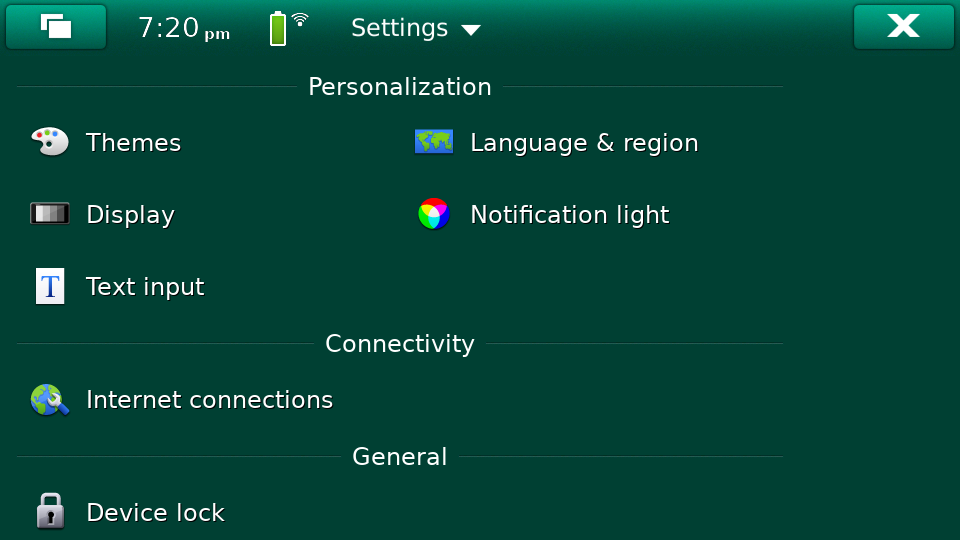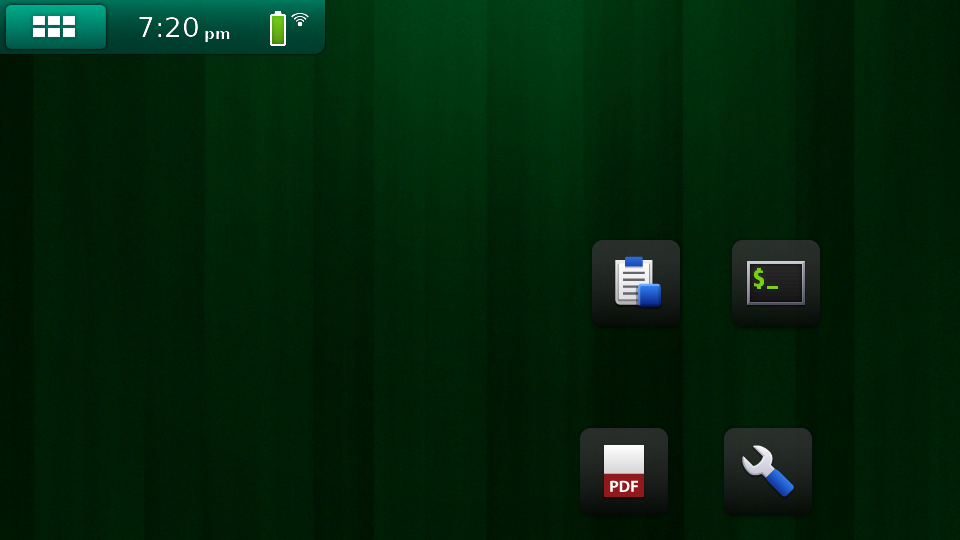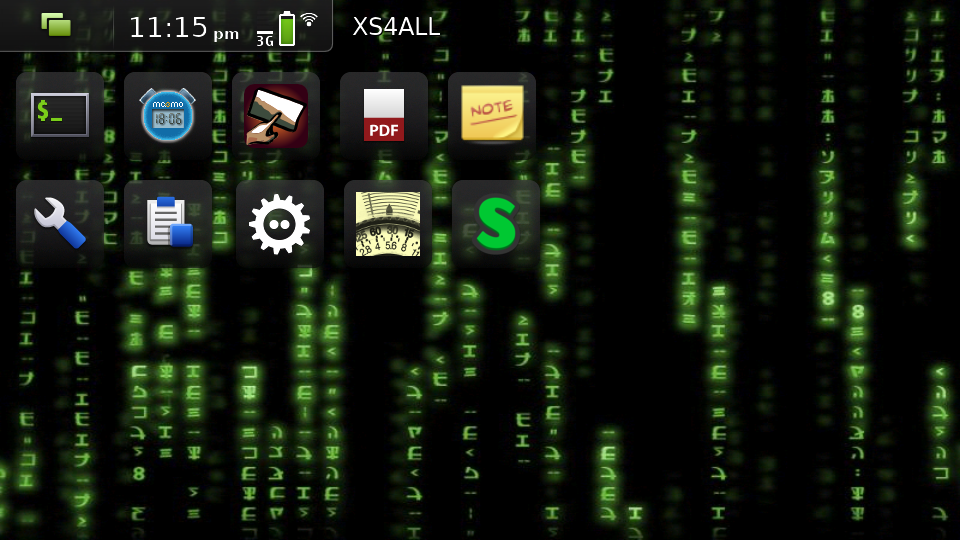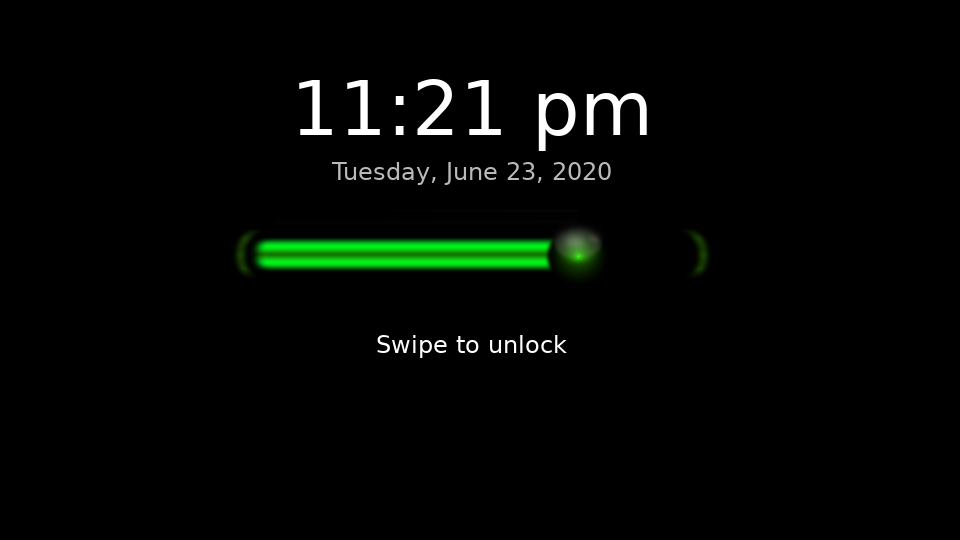 OpenRC integration in Debian fixes
We've successfully submitted a patch to SysVinit upstream, which brings in better support for OpenRC and its internals to both Debian and Devuan. It has not yet propagated to Devuan, but it is expected to happen, of course. In Maemo Leste we already provide the patched version and maintain it ourselves until it is available in Devuan. The patch itself brings in proper OpenRC support in the insserv tool, which means that LSB headers aren't necessary for OpenRC initscripts and they now get installed in the default runlevel without the need for manual interference.
The patch was merged in 6a65f4412a2d24d78741f49e64e1128993341e65, and can be seen here:
If you found that some init scripts ended up in /etc/runlevels instead of /etc/runlevels/default, try reinstalling the affected packages; they should install fine now.
More languages added to virtual keyboard layouts
Many more virtual keyboard layouts have been added. If you were ever in need of a Belarusian or Bulgarian keyboard layout, now is your time to apt update && apt upgrade.
Steps towards calls and texts
With Cellular data and ofono support improving and other projects getting close to finished, it will soon be time to turn our attention to usable calls and texts on Maemo. We will use many of the same components that Maemo Fremantle uses, just in their updated forms, like the Mer project does.
Issue #390 documents some of the steps we will be taking. It will look something like:
Perform further analysis on how this works in Fremantle
Import all the FOSS components (there are quite a number of them)
Figure out audio (routing and) policies
Reimplement the non-FOSS ones: call and sms UI are the big ones
Use

osso-abook

in the alternative call and sms UIs
The addressbook interface is also underway and is being RE'd from the Fremantle binaries: https://github.com/maemo-leste/osso-abook/
maemo-input-sounds
To test the MCE vibration driver, work has been started on maemo-input-sounds, which uses the X11 Record extension to monitor for touchscreen and key presses, and in reaction to those, either vibrate the device, play a sound, or even both.
The status can be tracked in issue #389. A fully functioning maemo-input-sounds probably depends on getting the audio set up completely (see Next up: Audio routing/Pulseaudio, Contacts, Calls/SMS, Qt 5).
Calendar backend and frontend
Some more work is being done by buZz and sicelo to get the calendar software up and running. The backend, calendar-backend is already building fine, but the frontend (qalendar) is still blocking on the Qt 5 port:
We expect this to fold in rather quickly once osso-abook is mostly ready.
hildon-home fixes
hildon-home would frequently try to monitor non existing directories for changes, but because the directories did not exist, kept retrying the monitor calls. This resulted in significantly higher power usage. This has been fixed now, see issue #264 for more details.
Additionally, since our move to Beowulf, two plugins for hildon-home would no longer load (due to hildon-home loading them from a non-existing path), but this too has now been fixed:
Weekly builds
From July, we will also implement and enable weekly image builds on our CI infrastructure. This means we won't be building images on demand anymore. Instead they shall be built each week, containing all the latest packages and goodies. Obviously, this will require more storage space, so we will be removing device images older than five weeks.
Hopefully this will also help us polish up our build frameworks and alert us about possible bugs that arise during development. It is also a very important step towards reproducible builds - which is one of our milestones we wish to fulfill.
However, for this occasion, we built new images and they can be downloaded as usual. This time we've also built 64bit images for the Raspberry Pi 3 and 4.
More frequent updates?
We often get the question if we can provide update posts more frequently. Often, we delay update posts because we want to complete just one more package... - and then another, and another... So if you'd like to get more frequent update posts, please volunteer to write them for us. If you hang out in the IRC channel, maybe follow the frequent updates and write about them, and we'll be able to post it here, on our website.
That said, we're considering doing detailed write-ups of various core components of Maemo Leste every few weeks or so, so if that's your thing, you might be able to peek at those too, soon.
Interested?
If you have questions, are interested in specifics, or helping out, or wish to have a specific package ported, please see our bugtracker
We have several Nokia N900 and Motorola Droid 4 units available to interested developers, so if you are interested in helping out but have trouble acquiring a device, let us know.
Please also join our mailing list to stay up to date, ask questions and/or help out. Another great way to get in touch is to join the IRC channel.
If you like our work and want to see it continue, join us!